Frequently Asked Question!
Although Coyote was engaged to Rita Wolf and bitten many times, most of his education was from the books he studied without ever having discussions with his human parents.
Yes.  Richard Del Connor was a psychedelic pioneer counter culture acid popping rock 'n' roll singer guitarist starting in 1966 at age 12.
Digital photography was not as creative for Coyote as shooting in 35mm motion picture Kodak stock.  
Digital photography seems more documentary than artistic, so Coyote has talent the pride in his photography since his iPhone became his camera.
Coyote still enjoys lighting creativity and has built an excellent LED light system into his living room for shooting the 330 videos of his Shaolin Chi Mantis Kung Fu classes.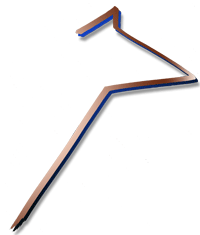 1985 to 1987 Coyote was enrolled as "Richard O'Connor" in the UCLA Extension Department Motion Picture Program.  This required classes to be taken in specific categories to satisfy all the graduation requirements.  
By the time I graduated I was working for UCLA by renting trucks and supplying photo equipment to UCLA regular students also taking History, English and Math classes.  
All my instructors in the Extension department were working professionals and several of them hired me as I stood out as top of all college classes.
No.  Coyote worked in many capacities for music videos, commercials, and movie special effects, but not as a "Movie Stills" photographer who take behind the scenes photos.
Coyote was working on the scenes as part of the camera crew, the lighting crew, the grip crew or a production assistant starting the day with lox and bagels.
He started scanning the negatives or slides… one by one… and realized he needed to hire someone to do this.  
Someday we'll hire that photo scanner person.